New Corporate Responsibility Report online
The new corporate responsibility report of ArcelorMittal Belgium is now available online. In the (digital) report we look back at our ArcelorMittal Belgium activities of 2019. Despite the difficult economic context in which we operated last year, we were able to launch many initiatives in the domain of energy and environment, the main strategic axis of our company.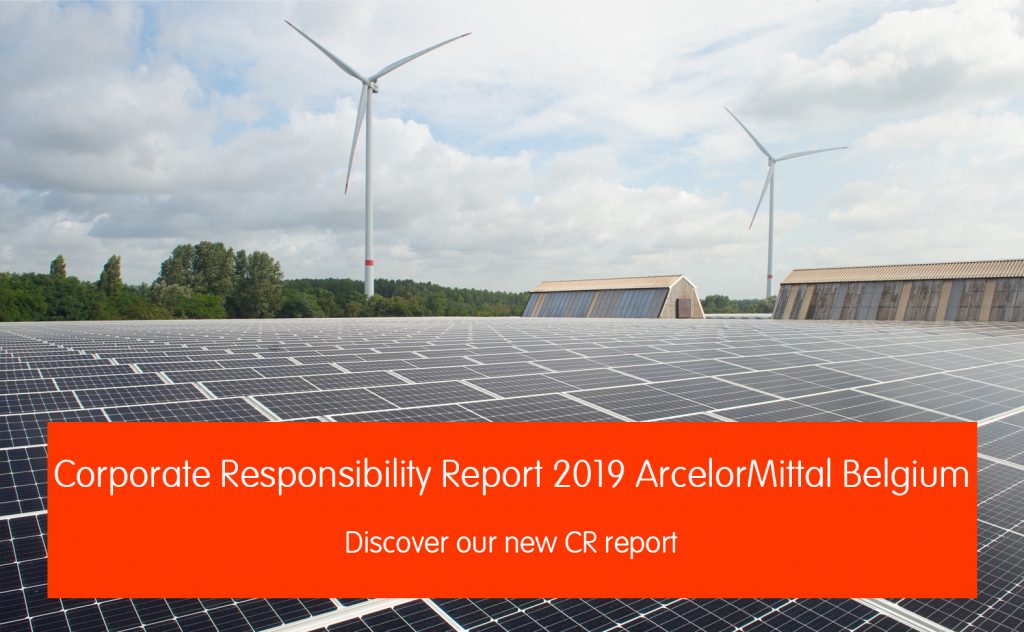 Read more about our key achievements of 2019 and discover how our 3 key messages in the field of energy and environment played a central in our company:
Steel is and remains the sustainable raw material par excellence for our prosperity. It is endlessly recyclable, and this without loss of quality.
ArcelorMittal Belgium is a third greener than the world average. We are complying to the Paris Climate Agreement and our ambition is to be climate neutral by 2050.
We want to become the steel plant of the future, central to a circular economy. To this end, we will process waste materials generated by society and by-products from other companies as raw materials. We will also create fuel to replace oil.