'As a Greengineer, I make a difference in the steel industry's future.'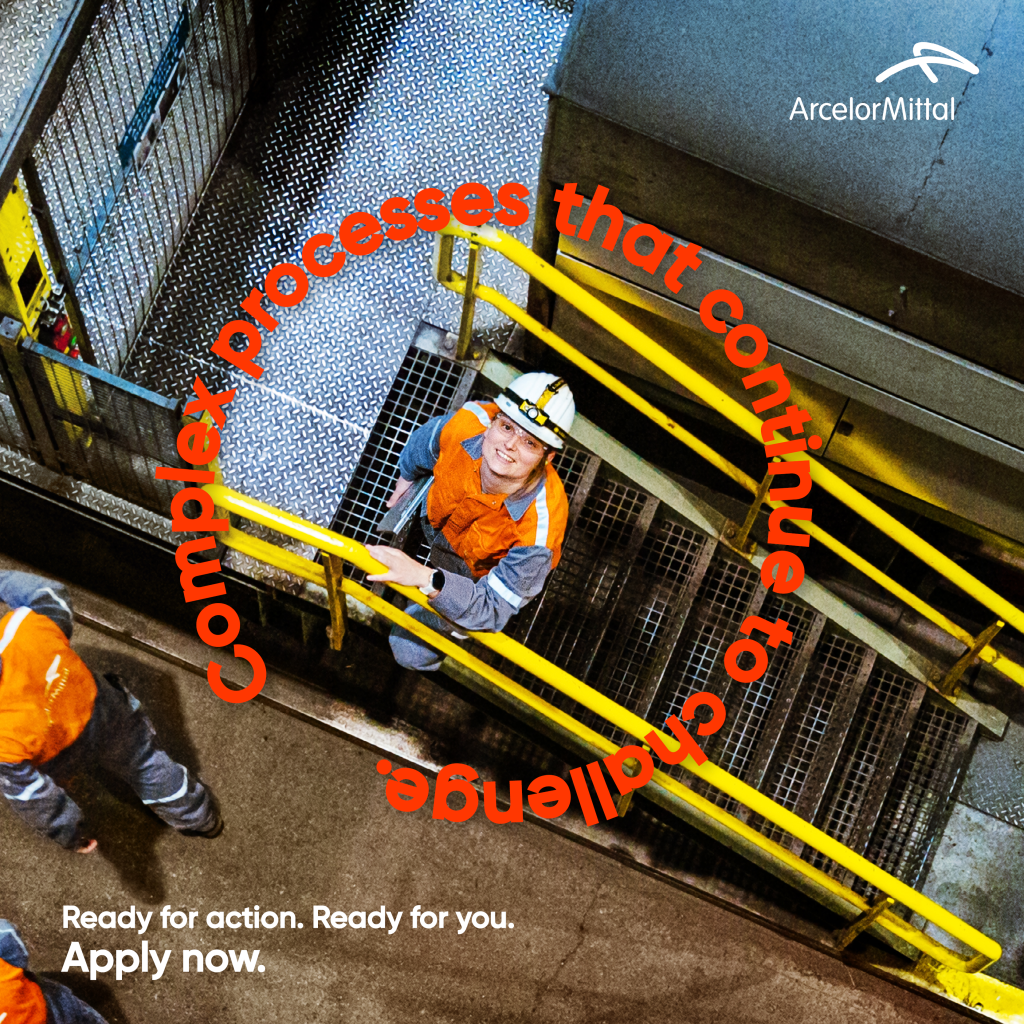 After graduating with a master's in biomedical engineering, Josefien launched her career at ArcelorMittal. 'The commitment to the environment is what drew me. (E)mission Zero, or the goal to produce climate-neutral steel by 2050, is what convinced me. There's no getting around the fact that our society still relies on steel…for cars, aerospace, solar panels, and wind turbines. And the future will be no different. That makes (E)mission Zero a genuinely meaningful mission, one I can get behind 100%.'
That said, a career in the steel industry is an unusual choice for someone with Josefien's qualifications: 'Most people who wind up in this process usually have a metallurgical background. So, I'm a great example of how engineers with other backgrounds can also launch their careers here. I was mainly looking for an intriguing process that spoke to me. The process is massive, with tons of heavy-duty installations. The first time you see the line, you're blown away by how it works. Given my engineering background, that was also a huge draw. I want to understand it all.'
But it wasn't just the commitment to sustainability that convinced Josefien to apply. The ongoing challenge also enticed her: 'It seemed like a fairly straightforward process at other companies. But not here. Here, the steps were complex. I'm continually challenged and learn something new every day. Colleagues who have worked here longer say the same thing. It's never a dead end where you wake up one day thinking: it's all clear to me now.'
And even if it did end up feeling that way one day, Josefien still sees challenges: 'I have no trouble sharing that with HR. And if I were transferred to a different department, I'd have to relearn the processes. There is an immense range of opportunities within the company.'
Ready to go on a mission? Apply now.
Find the job that suits you and become part of the team that builds the future of ArcelorMittal.
So, what job does Josefien currently do at ArcelorMittal? 'As process engineer, I ensure that the process runs as smoothly as possible. I tackle operational issues and implement improvement projects to ensure the right continuity of future operations. You'll find me on the line several times a week. The hot rolling mill has a big team. And that means I work closely with all kinds of disciplines and operators. Additionally, I regularly work as the stand-in line production line manager in the hot rolling mill.
Consequently, I don't just learn hard skills, e.g. the engineering part, which involves some equipment knowledge, or the electrical or mechanical background. I learn to be an analytical engineer here, to think in terms of capacity and quality. But I'm also learning soft skills. Communication and learning how to work with people in different situations is also incredibly important.'
Seeing the outcome of all her efforts is rewarding to Josefien: 'We also get to see what we're working on implemented. We see actual improvements, whether they relate to capacity, energy, or quality. That makes me proud.'
Feel like making the heavy steel industry a little lighter? Become a Greengineer and join (E)mission Zero!