The Challenge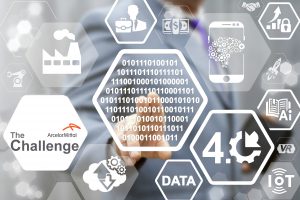 Neem deel aan The Challenge, de allereerste hackathon van ArcelorMittal Belgium. Het event vindt plaats in Gent op 15, 16 en 17 september. Tijdens The Challenge krijgen deelnemers 48 uur de tijd om een creatieve oplossing te vinden voor een industrie-gebaseerde probleemstelling.
Het thema van The Challenge is 'Slimme fabriek' en 'Industrie 4.0'. Denk daarbij aan visualisatie, artificiële intelligentie en app ontwikkeling.
Het event staat open voor studenten en ondernemende jongeren met een sterke interesse in IT, design,….
Meer informatie is te vinden op de website van The Challenge