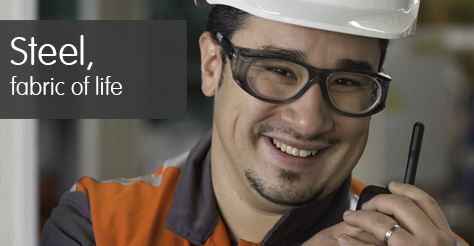 Steel in your day-to-day life
Maybe even your car

Did you know that ArcelorMittal Belgium provides steel to most of the automotive manufacturers?

Fashionable buildings

Did you know that many architects and building contractors utilise our steel?

In your house

Did you know that many of your household appliances contain steel made by ArcelorMittal Belgium?
News

New Corporate Responsibility Report online

The new corporate responsibility report of ArcelorMittal Belgium is now available online. In the (digital) report we look back at our ArcelorMittal Belgium activities of 2019.

Blast furnace relining has commenced

On September 7, we have shut down our blast furnace B for a couple of months to replace the refractory lining. A challenging project that is safety-critical and also requires a specific approach due to the presence of the coronavirus.

Call for applications heat grid

ArcelorMittal Belgium, in collaboration with the Province of East Flanders, the Provincial Development Agency of East Flanders (POM), Sint-Jan-Baptist Zelzate and the municipality of Zelzate, is looking for a partner for the development of a (residential) heat grid.

EU supports ArcelorMittal with EUR 75m EIB loan to scale up breakthrough technology to reduce carbon emissions

Working at our company

Please note that you will be referred to the Dutch version of our site.