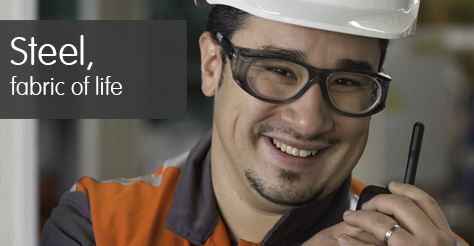 Steel in your day-to-day life
Maybe even your car

Did you know that ArcelorMittal Belgium provides steel to most of the automotive manufacturers?

Fashionable buildings

Did you know that many architects and building contractors utilise our steel?

In your house

Did you know that many of your household appliances contain steel made by ArcelorMittal Belgium?
News

ArcelorMittal Europe announces 30% CO2 emissions reducton target by 2030

ArcelorMittal invests in new sustainability programme across Europe

ArcelorMittal today announces plans to roll out a new sustainability programme across Europe, aiming to secure ResponsibleSteel site certification for all its ArcelorMittal Europe - Flat Products sites.

Eneco and ArcelorMittal unveil Belgium's largest solar roof

The installation of more than 27,000 solar panels on the roof of ArcelorMittal in Ghent has been completed, resulting in the largest sunroof in Belgium.

ArcelorMittal chooses Energiency's artificial intelligence to save energy in steel coils processing

ArcelorMittal and Energiency have signed a three-year contract with the aim of achieving at least a 5% energy savings per year in ArcelorMittal's Geel plant in Belgium.

Working at our company

Please note that you will be referred to the Dutch version of our site.