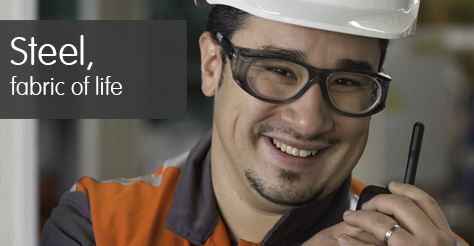 Steel in your day-to-day life
Maybe even your car

Did you know that ArcelorMittal Belgium provides steel to most of the automotive manufacturers?

Fashionable buildings

Did you know that many architects and building contractors utilise our steel?

In your house

Did you know that many of your household appliances contain steel made by ArcelorMittal Belgium?
News

Accident in the coking plant

On Monday November 20, at 15h10, an explosion took place in the by-products zone of the coke plant in ArcelorMittal Gent.

The Challenge

ArcelorMittal Belgium organises 'The Challenge', its first Industry 4.0 hackathon

Corporate Responsibility Report 2016

Our 'Corporate Responsibility Report' 2016 is now available online.

The Challenge – Hack4Steel

ArcelorMittal Belgium organizes 'The Challenge', its very first hackathon (Ghent, Sept 15th-17th 2017).

Working at our company

Please note that you will be referred to the Dutch version of our site.