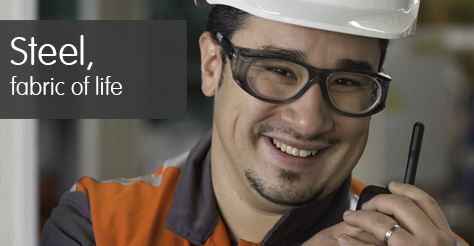 Steel in your day-to-day life
Maybe even your car

Did you know that ArcelorMittal Belgium provides steel to most of the automotive manufacturers?

Fashionable buildings

Did you know that many architects and building contractors utilise our steel?

In your house

Did you know that many of your household appliances contain steel made by ArcelorMittal Belgium?
News

Inauguration world-first for steel industry: Jet Vapor Deposition

On February 3rd, His Majesty The King of the Belgians officially inaugurated a new, €63m production line - the Jet Vapor Deposition (JVD) line - at the ArcelorMittal Belgium facilities in Kessales.

Research centre for the application of steel (OCAS) celebrates its 25th anniversary

Research centre OCAS, the joint venture between ArcelorMittal and the Flemish region, celebrated its 25th anniversary in Ghent on September 6th.

Environmental charter

ArcelorMittal Gent received the East Flanders' Environmental Charter for the 13th consecutive time on June 15th.

Corporate Responsibility Report

Our new 'Corporate Responsibility Report' is now available online.

Working at our company

Please note that you will be referred to the Dutch version of our site.